WE OFFER
GARDEN DESIGN AND 3D WALK-THROUGHS
SITE PLANS
PLANTING PLANS
CONSTRUCTION PLANS
GARDEN LIGHTS DESIGNS
GARDEN DESIGN AND SITE CONSULTATION
The first step to your new garden is to meet for a garden consultation to conduct a detailed site analysis.  During this meeting we listen to the brief and exchange some ideas and information on what you need and want in the garden.
We will take photographs and videos of the site and carry out a basic land survey to determine level changes and the exact positioning of trees, existing vegetation and other important factors in the garden. During this discussion we decide what the main function of the garden will be. This includes your preferred colours and details like the size of the entertainment space, lawn and garden areas. In some cases where the garden needs retainer walls and major construction, a full site survey will be necessary.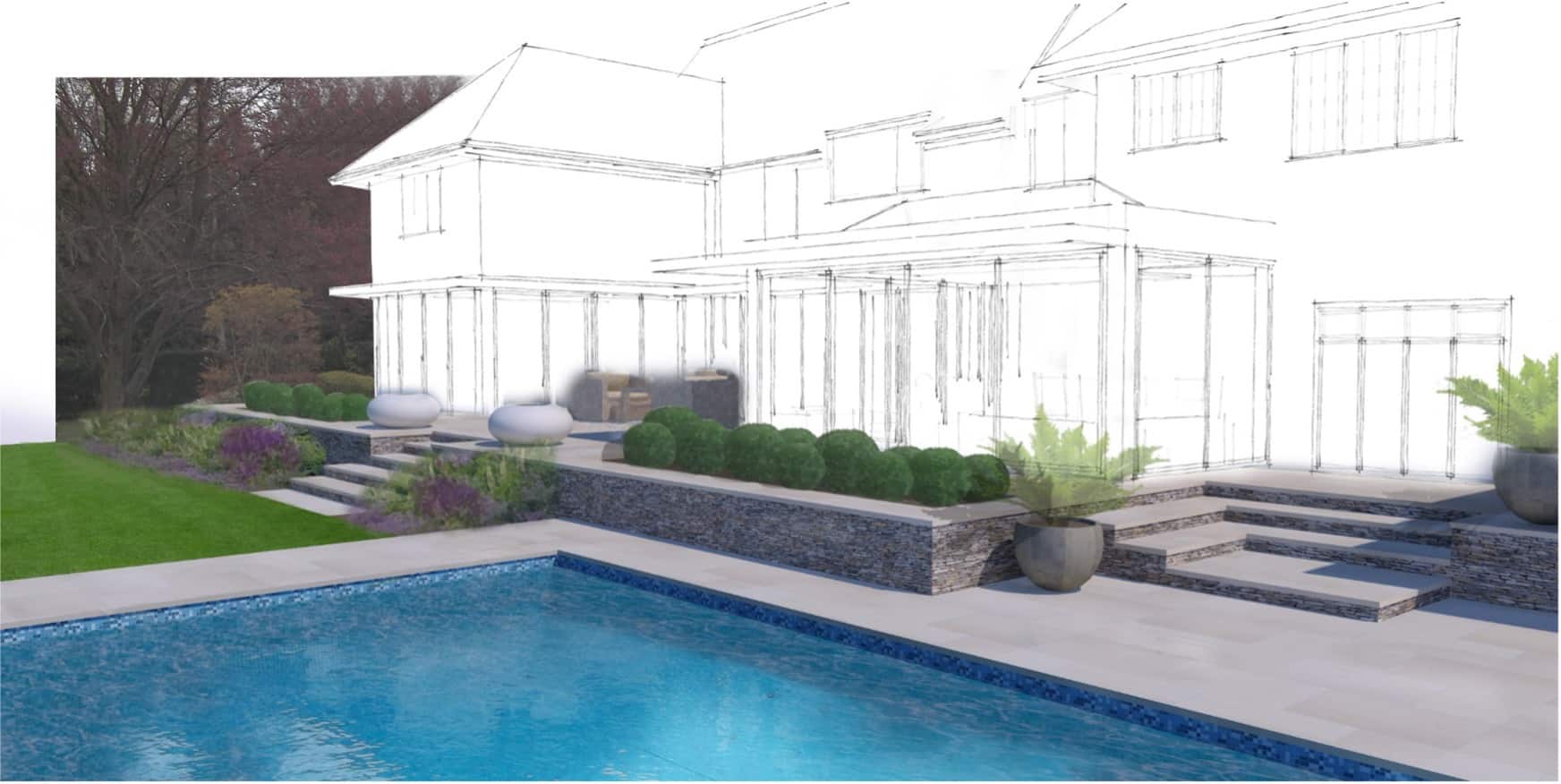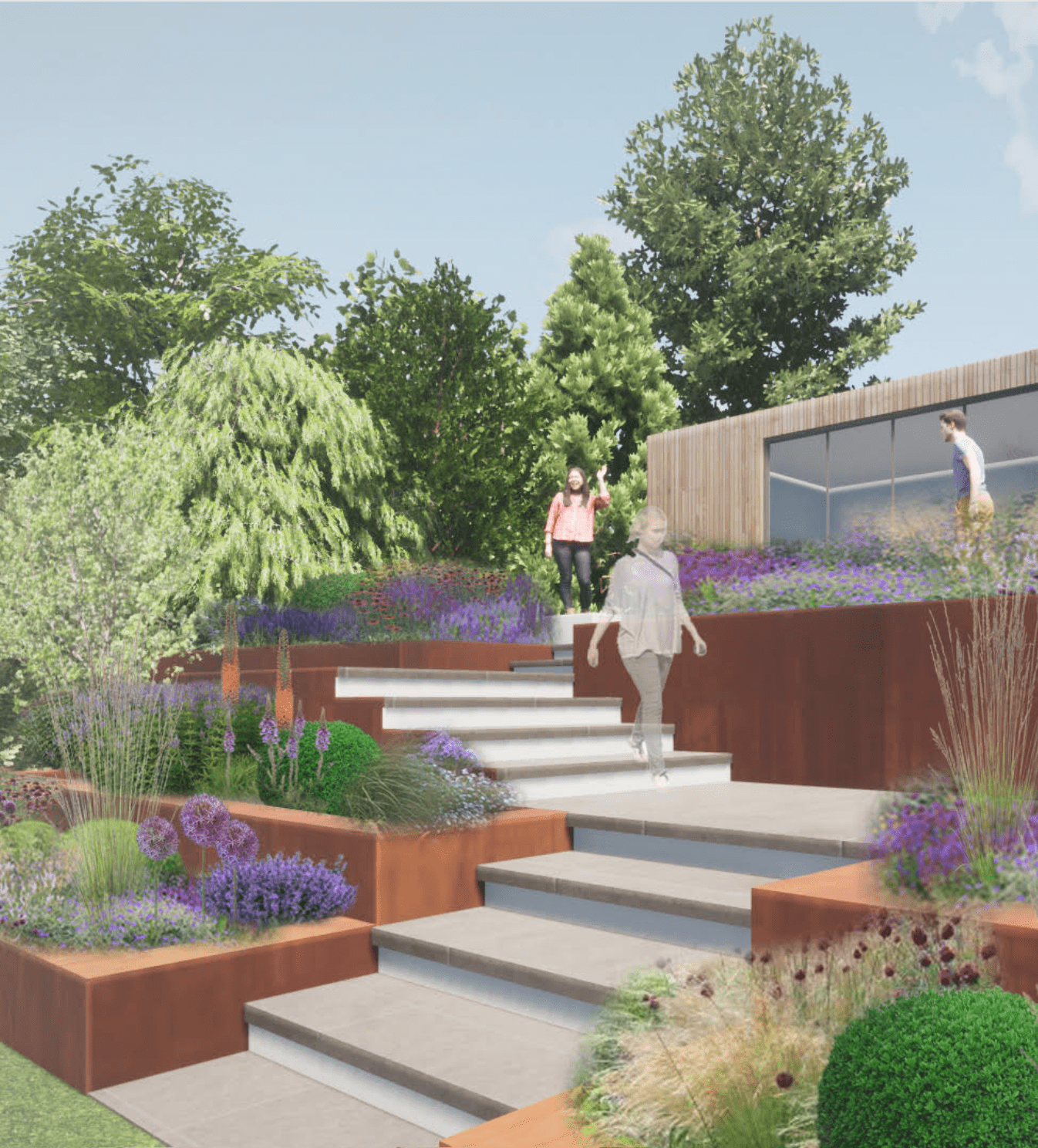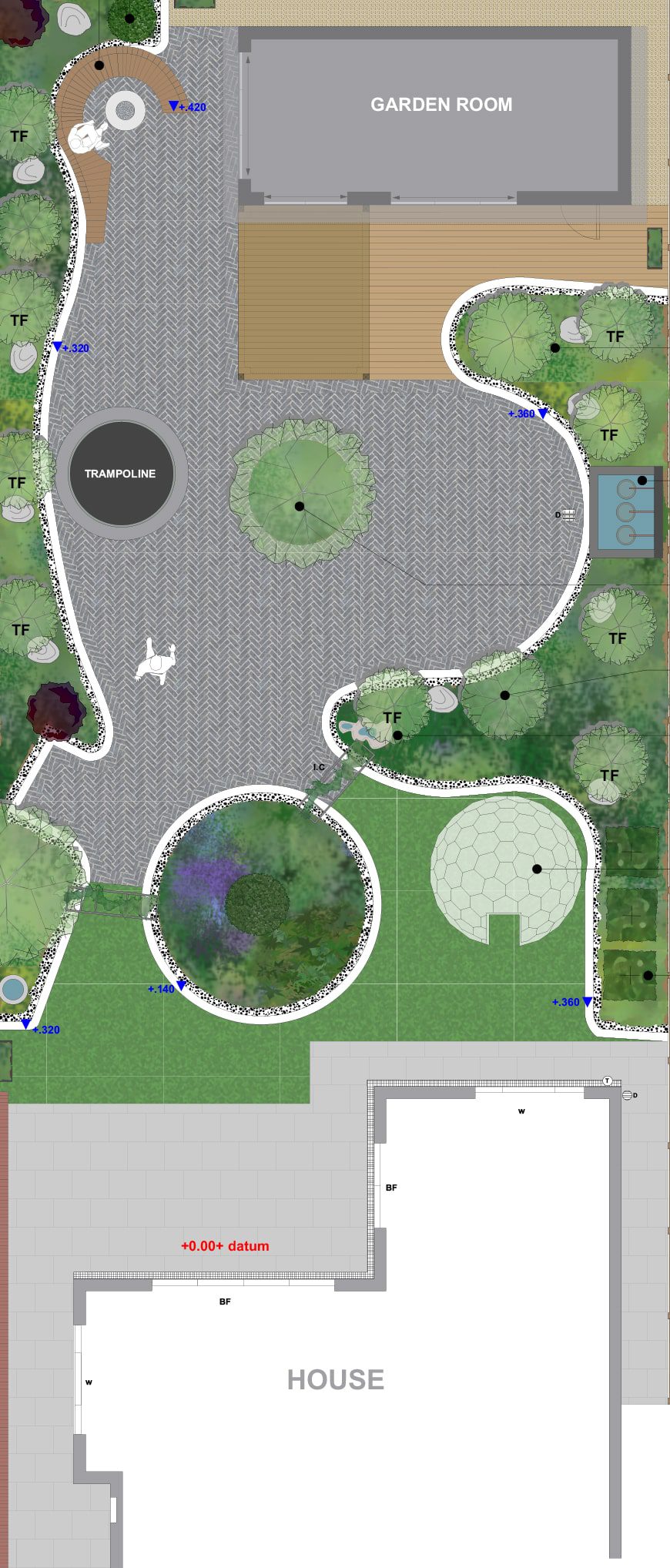 PRESENTATION, DRAWINGS AND 3D WALK-THROUGH
We start the presentation process by preparing a master site plan, 3D Walk-through of the garden and mood boards which illustrate how the garden will look in context. We can also do lighting plans, construction drawings and planting plans. The 3D walk-through will show the garden in incredible detail including the desired size of the plants and other important factors like lawn space, terrace stone and the colours used for both hard and soft landscaping.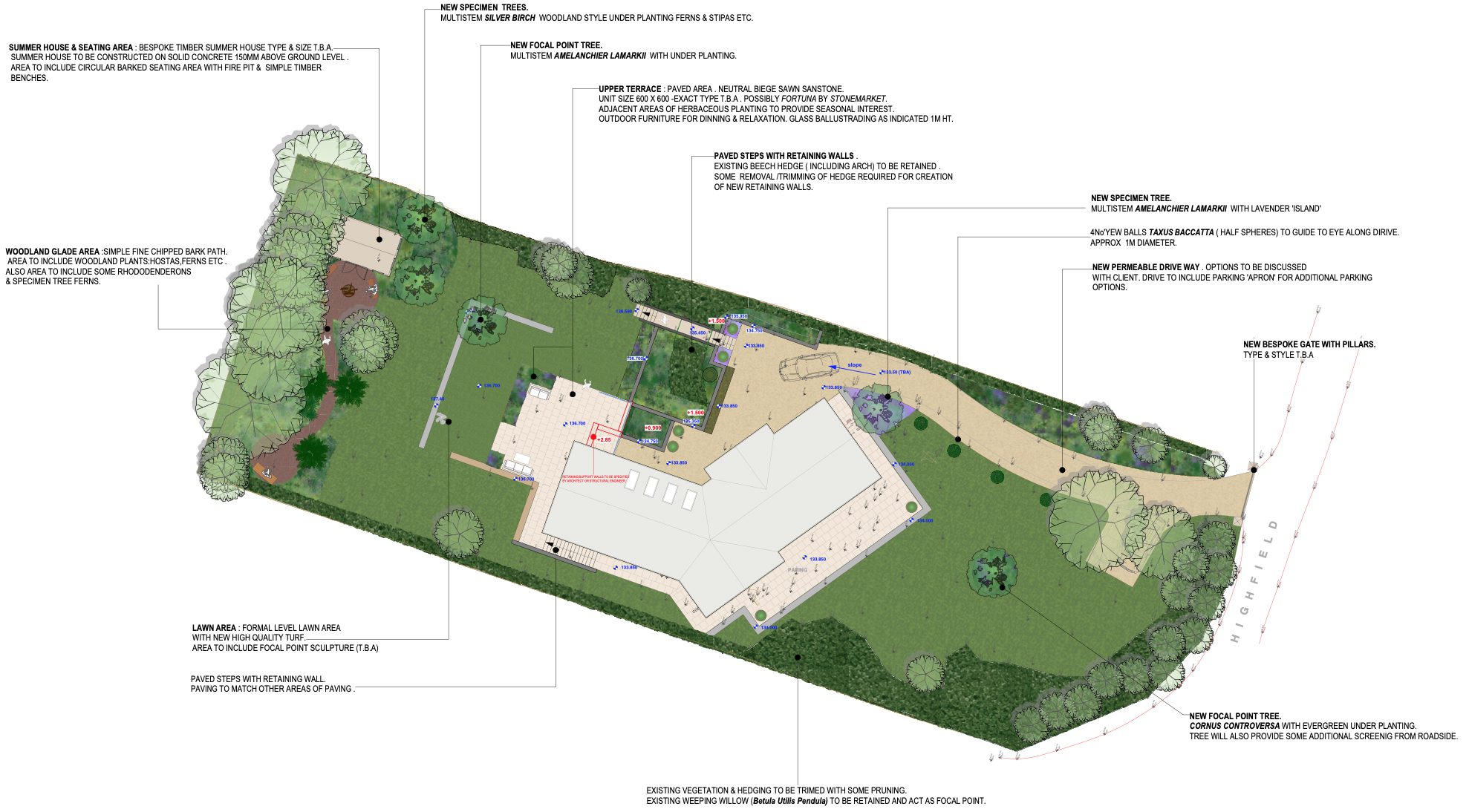 SPECIFICATION AND WORKING DOCUMENTS
Once the design is approved, we prepare specifications sheets for both the soft and hard landscaping, this will also be our working documents and drawings during the installation. These documents need to be agreed on by you before the installation commence. At this point we start working on a planting plan for the garden and agree to the final plant species we will be planting including the size of the trees, shrubs and perennials. A selection of samples will also be presented at this time to match the colours and shapes of stone, wood, composite materials and other relevant products that will be installed in the garden.
Design Layout Plan- Scaled A3 plan showing all elements of Hard & Soft Landscaping.
Construction Drawings-To include all new construction and hard landscaping elements in the garden.
Demolition /Excavation Plan. This plan to include Tree removal and clear indications of excavation  heights  prior to hard landscaping.
We would like to offer our clients the best they can afford and therefore we will advise on cost implications from the first consultation.  When we present the garden, we present you with a detailed quotation and cost breakdown of all the elements in the garden.  If you are going ahead with us on the installation process, we do not charge for the design and working drawings.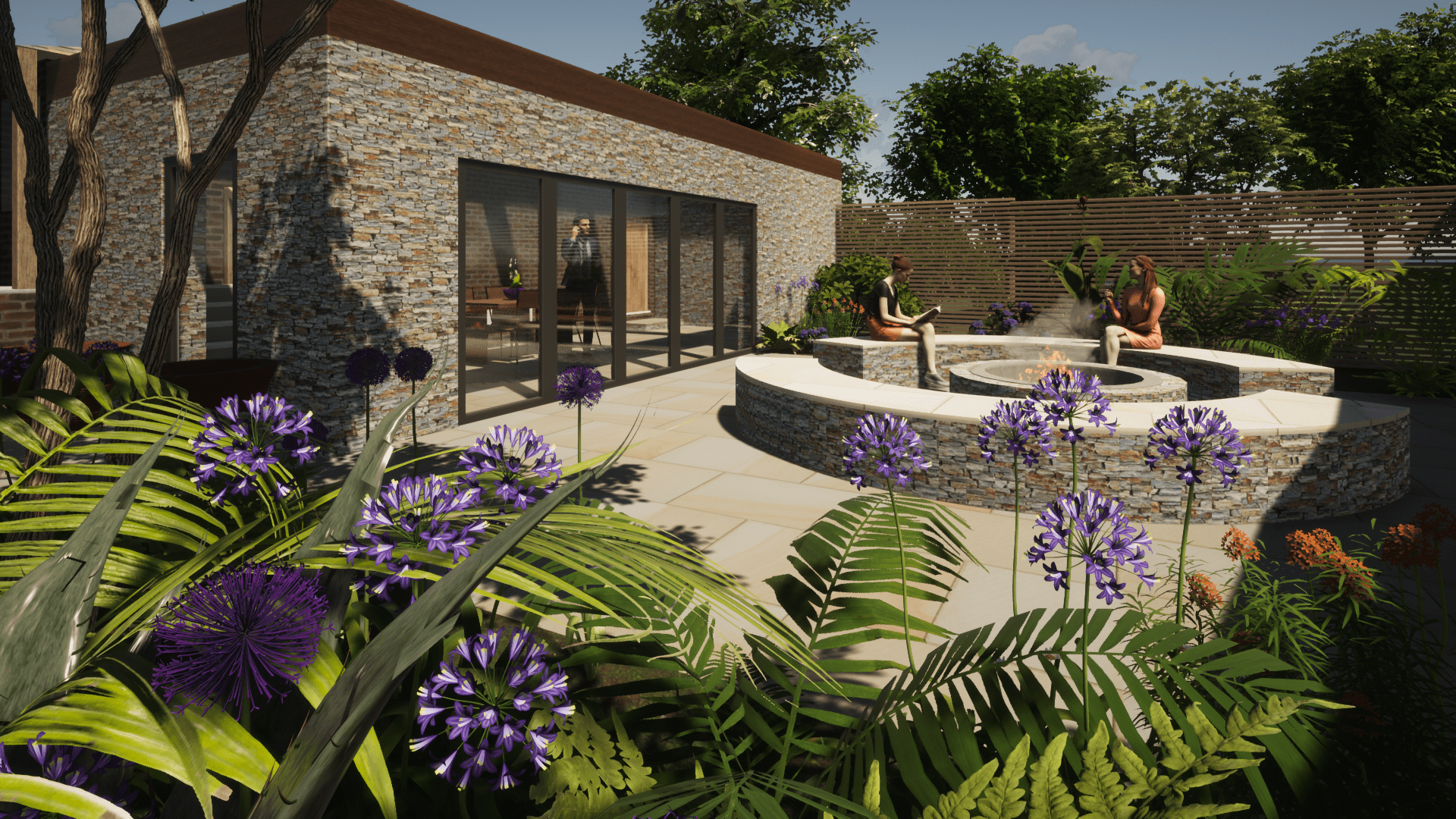 EXAMPLES OF OUR GARDEN DESIGN VIDEOS